Careers
7 Popular Nike Shoes for Nurses
Whether you realize it or not, fashion becomes a crucial part of encouraging your professionalism. All workers healthcare, like doctors and including a nurse, surely have specific shoes that make them feel comfortable to work. They consider the best Nike shoes for nurses as their favourite options.
It is true that there are no specific rules to choose what kind of shoes to wear in your workplace. However, some nurses have typical shoes that they commonly wear. Most nurses choose Nikes shoes to support their performance and appearance.
We all know that Nike shoes are not merely random shoes. Nike is a worldwide manufacturer providing athletic apparel, shoes, and other sports equipment. Apparently, the Nike sporty shoes indeed tempt nurses to wear them. Why? Check their reasons below.
⦁ Protection
Commonly, nurses wearing shoes or sandals at work. There is nothing wrong with wearing sandals since they work indoors and sandals will keep their feet cool. But wearing shoes is much better than wearing sandals because shoes can protect your feet from falling objects.
⦁ Sanitary
All medical staff including nurses tend to prioritize hygiene and health of themselves and the surrounding. They are aware that bacteria or dangerous substances potentially causing disease might exist everywhere, even at the workplace.
Wearing shoes that cover the whole part of your feet absolutely protects your feet optimally from either dangerous chemical substances or bacteria. If you only wear sandals, a part of your feet that are coverless will get contaminated by those dangerous particles easily.
⦁ Comfort
Selecting footwear is not only for protection but also for comfort. Cause mostly nurse is standing all the time.  Being a nurse means spending most of your time on your feet. That is why you have to choose Nike shoes for nurses that can keep your feet comfortable while you move here and there.
⦁ Good Look
Another reason why nurses should pick good shoes is for the sake of appearance. Apart from its function as feet protection, stylish shoes can enhance your good look as well. A sample of this kind of shoes is Nike shoes.
Most Favorite Nike Shoes for Nurses
As everybody knows, Nike shoes are the most popular product that offers good quality and cool design. It leads nurses to wear Nike shoes when they are on duty. Moreover, most Nike shoes are lightweight so they enhance nurse's mobility.
How about the price? Well, the price will vary among different types of Nike shoes for nurses. Once you wear Nike shoes, you will immediately realize that it is worth the price. The following Nike shoes are the favourite choices of female and male nurses.
⦁ Nike Zoom Air Pulse
Nike Air Zoom Pulse have a release date at  December 13 2019. Basically, Nike Zoom Air Pulse belongs to running shoes designed specifically to emphasize the comfort of the runner's feet. The Nike Zoom series has an outsole made of full rubber. In addition, it can give optimal support with a snug heel fit and drop-in midsole.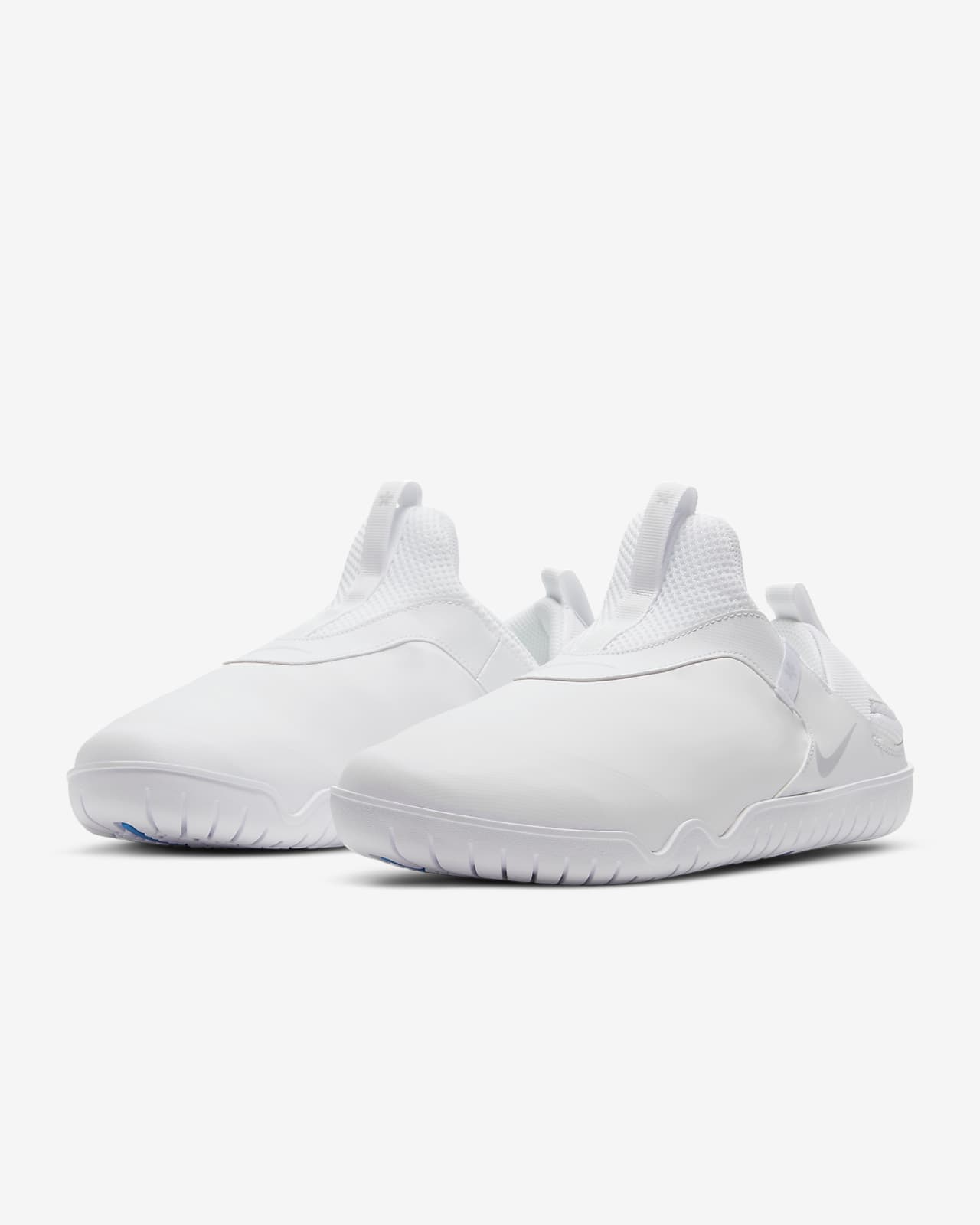 Since Nike Zoom Air Pulse sneakers are known as the most comfortable and supportive shoes, nurses tend to choose these sneakers as their favourite shoes to work. As long as you wear Nike Zoom Air Pulse shoes, working for 12 hours on your feet is not a big deal.
Among all Nike shoes, the Zoom Pulse series is still at the top. It makes sense because Zoom Pulse sneakers are very appropriate for both men and women. Unfortunately, they tend to sell out rapidly, so the chance to grab it is quite low. You can also ike Zoom Air Pulse sneakers to coming on gym cause this sneaker is non leather.
It is one of the classic Nike sneakers that are appropriate for nurses, especially men. They have stride structure and cushioning to give maximum support. The slip-on and lace-free model makes them easy to wear.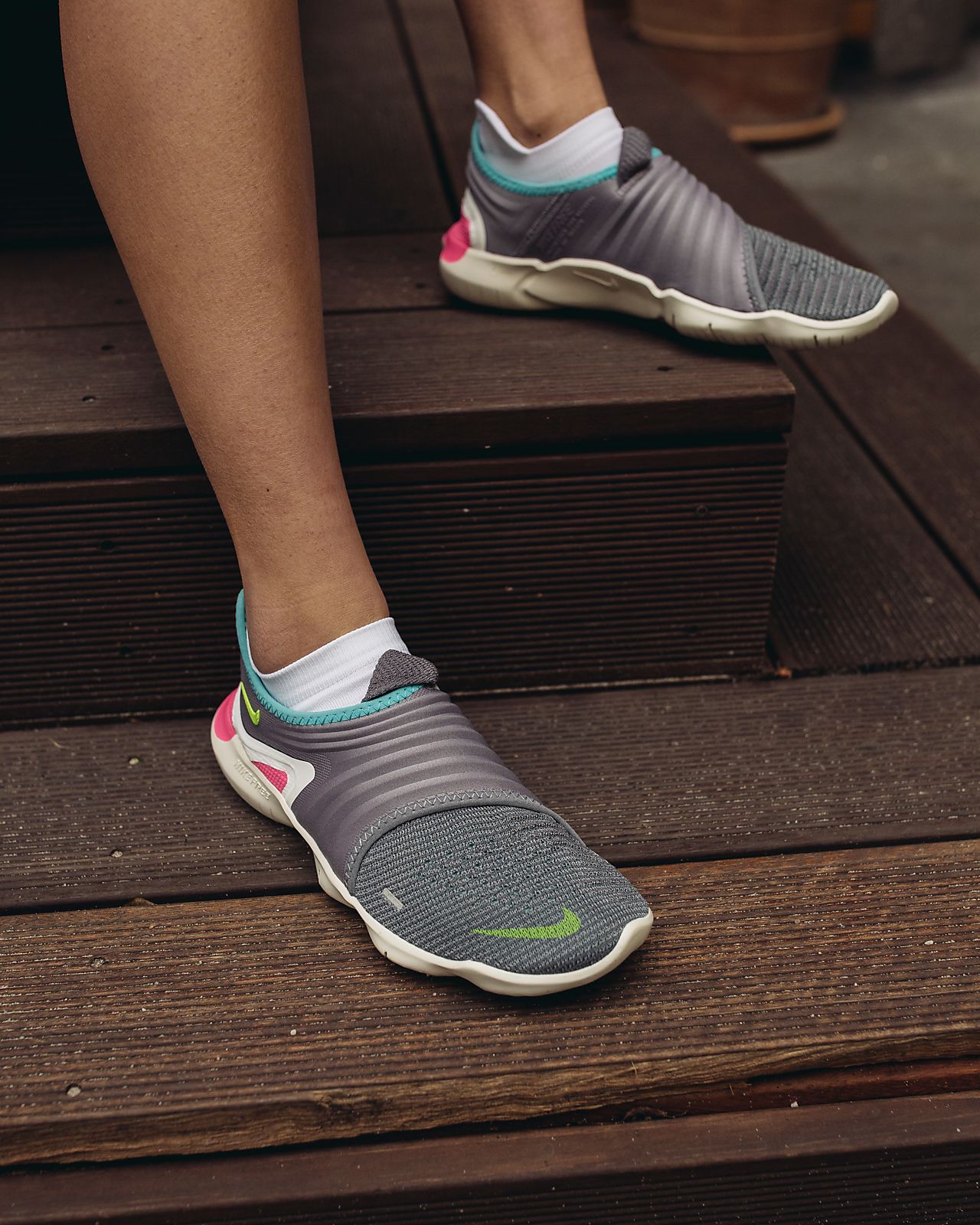 The perfect cushioning derives from the anatomical outsoles. When you are in stride, the sneakers can bend flexibly from heel to toe. According to nurses, they are happy wearing Free RN Flyknit to support their work. Some Tennis athlete uses these shoes for practising even in the tournament.
⦁ Flex Experience Run 8
The Flex Experience Run 8 are running shoes that nurses like the most because of it is quite lightweight. The knit fabric on Flex Experience Run and Free RN Flyknit are alike. The knit with several pores surely supports and maintain the cool air circulation to your feet.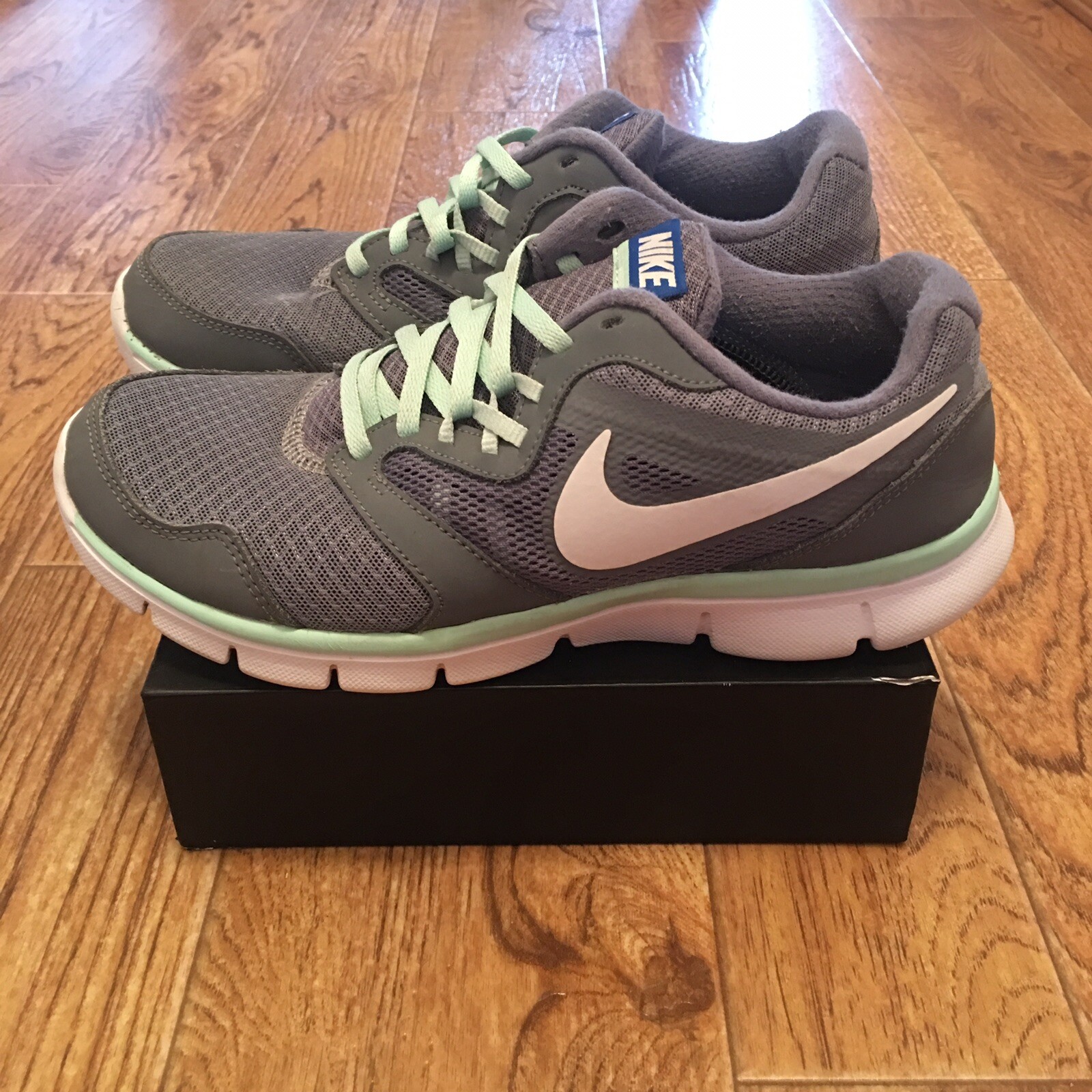 The sneakers have flexible outsoles and the soft mesh considered as the main components to give coziness to anyone who wears them. In contrast to the Free RN Flyknit, the Flex Experience Run has laces without overlay. The Flex Experience Run 8 also sale in UK and Australia.
⦁ Nike Free TR 8
The Nike manufacturer specifically designs these sneakers as training shoes. The Free TR 8 series offer great traction, magnificent support, and elegant design. The supporting features such as lace and higher ankle enable your feet to fit in the shoes perfectly.
⦁ Nike Women's Competition
What is so good about this Nike Women's Competition? It belongs to Nike nurse shoes specially designed for women. It fits well to your feet so you can move freely while executing your tasks at work.

⦁ In-Season TR 9
If you are looking for supportive and comfortable shoes, the nursing shoes Nike In-Season TR 9 will be the one. One thing that mesmerizes nurses is its stylish design. Compared to other Nike shoes, In-Season TR 9 is the most elegant and fashionable.

Another thing that you should take into account is its sock liner derived from memory foam. The memory foam line provides maximum support and a super soft texture that fits your feet. Some trainer also uses this one cause its look trendy and cool.
⦁ Metcon Sport
When it comes to Nike shoes, nurses tend to pick either running or training shoes to make perfect their appearance. Another great nursing shoe from the Nike brand is Metcon Sport. It has a cool design that makes it more suitable for male nurses instead of females.
Just like other training shoes, Metcon Sport sneakers are very lightweight. It is appropriate for speed drill as well. Working on your feet for more than 10 hours will easily wear you out and bring pain to your leg. It won't happen if you pick Metcon Sport as your nursing shoes.
No matter what types of nursing shoes you wear, the most crucial thing to consider is their comfort. That is why you have to pick  Special Nike shoes for nurses that provide exceptional support, comfort and durability.